Contest: RUN!!!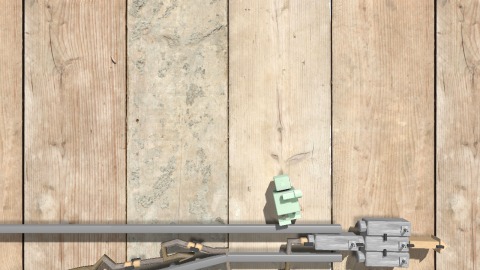 This contest has ended. Thank you for all your great entries. Please check out the winners and highlighted entries below!
Welcome to the 9th official Principia Building contest!
This week the topic is to create a fast-paced adventure level. The robot is running from one place to another, but why? What obstacles are there? What traps or surprises are there? Where is he, in unknown land or perhaps escaping from a toy factory? Let your imagination free.
The level should be difficult and fast-paced, but still engaging so you want to replay it over and over again to complete it.
Prepare your building fingers! You have until next Thursday (March 6th)! Good luck! The winner receives a golden trophy, the runner-up a silver trophy.
Rules
The level must be an adventure level, there must be a goal.
How to Submit an Entry
After you have uploaded your level, browse to its level page, choose the correct contest and click "Enter level into contest".
Entries