Contest: Build a Defense System!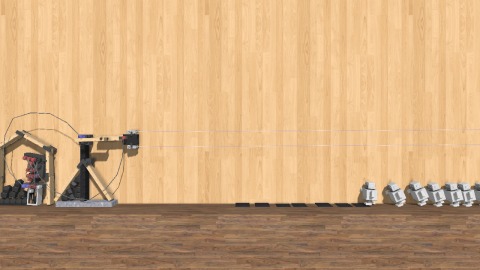 This contest has ended. Thank you for all your great entries. Please check out the winners and highlighted entries below!
Welcome to the 10th official Principia Building Contest!
This week the topic is to build a defense system. The player has to reach a goal but must first run past a defense system that protects it. What obstacles will he face? How does he get past? Are there any weak spots? Use your creativity to build an impressive system!
You have until next Thursday (April 24th)! Good luck! The winner recevies a Golden Trophy and the runner up gets a Silver Trophy!
Rules
The level must be in adventure mode!
How to Submit an Entry
After you have uploaded your level, browse to its level page, choose the correct contest and click "Enter level into contest".
Entries