Contest: Never Ending Mini Game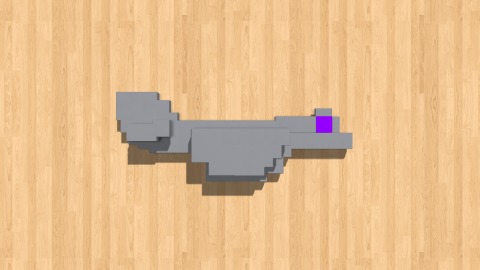 This contest has ended. Thank you for all your great entries. Please check out the winners and highlighted entries below!
Welcome to the 12th official Principia Building Contest!
The topic of the week is to create a never ending mini game. How the game works, how the player scores and everything else is completely up to you. The mini game can not have an end, the game will always and only finish when the player loses it.
You have until next Thursday (May 8th)! Good luck! The winner recevies a Golden Trophy and the runner up gets a Silver Trophy!
Rules
The level must be custom or adventure, if you choose to make it adventure then make sure the game is restricted to a contained area that is not too big.
No old levels or derivatives.
Tips & Help
A never ending game can get pretty boring if the player does not receive lots of feedback when he progresses. Variation can also be an important factor.
Wiki page: Creating a Mini-game
Tutorial: Creating a Target Shooting Mini Game
How to Submit an Entry
After you have uploaded your level, browse to its level page, choose the correct contest and click "Enter level into contest".
Entries