Contest: Vertical Climbing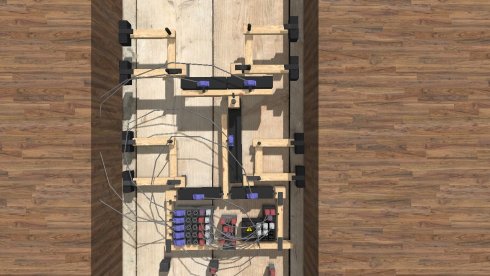 This contest has ended. Thank you for all your great entries. Please check out the winners and highlighted entries below!
Welcome to the 14th official Principia Building Contest!
The topic this week is a continuation of last week's contest. This time, we're looking for a machine that climbs vertically. The layout of the level and how the machine climbs it is completely up to you. It can range from climbing between two walls, to climbing by grabbing tiny platforms, but the direction must be upwards.
You have until next Thursday (May 22nd)! Good luck! The winner recevies a Golden Trophy and the runner up gets a Silver Trophy!
Rules
Gravity can't be changed.
The level must be custom.
No old levels or derivatives.
Do not abuse the Stabilizer object!
Too many rockets/thrusters and we might consider it cheating ;)
Tips & Help
Please see the wiki for tutorials:
How to Submit an Entry
After you have uploaded your level, browse to its level page, choose the correct contest and click "Enter level into contest".
Entries