Contest: Obstacle Course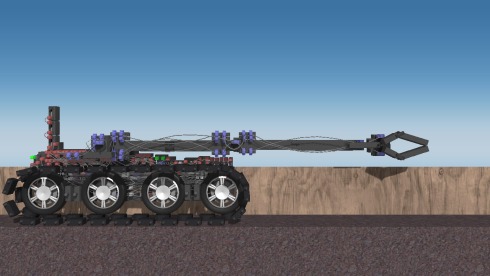 This contest has ended. Thank you for all your great entries. Please check out the winners and highlighted entries below!
Welcome to the 15th official Principia Building Contest!
This week we're looking for a machine that can get through an obstacle course automatically. What kind of obstacles there are and how the machine gets past them is up to you. The machine can be a vehicle, a walker/robot, a hovercraft or just about anything, but it needs to be able to analyze its surroundings and take action when an obstacle is in the way, and get itself from a start to a finish.
You have until next Thursday (May 29th)! Good luck! The winner recevies a Golden Trophy and the runner-up gets a Silver Trophy!
Rules
The level must be custom.
No old levels or derivatives.
Tips & Help
Please see the wiki for tutorials:
How to Submit an Entry
After you have uploaded your level, browse to its level page, choose the correct contest and click "Enter level into contest".
Entries