Contest: Space Station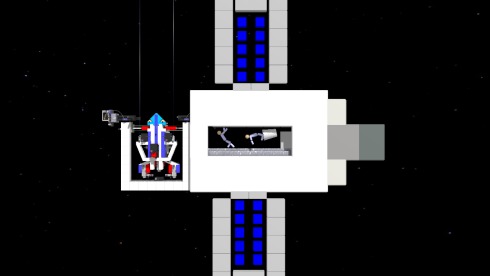 This contest has ended. Thank you for all your great entries. Please check out the winners and highlighted entries below!
Welcome to the 18th official Principia Building Contest!
The topic of the week is very loose and free for interpretation, what comes to your mind when you hear "Space Station"? Build it and show us, perhaps it's an adventure, or a station where you can assemble parts into a a powerful spacecraft, or perhaps even a mini-game where you have to defend a station against invaders.
You have until next Thursday (June 19th)! Good luck! The winner recevies a Golden Trophy and the runner up gets a Silver Trophy!
Rules
No old levels or derivatives.
Tips & Help
Please see the wiki for help and useful tutorials
Tutorial: Building a hovercraft
Tutorial: Adventure Contraptions, Part 1: Doors and traps
How to Submit an Entry
After you have uploaded your level, browse to its level page, choose the correct contest and click "Enter level into contest".
Entries