Contest: Time Trial!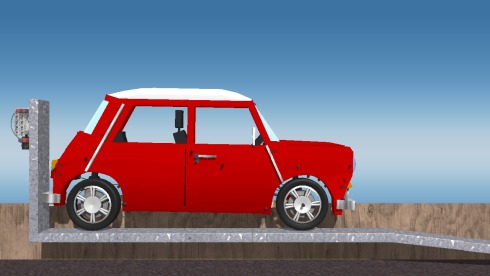 This contest has ended. Thank you for all your great entries. Please check out the winners and highlighted entries below!
Welcome to the 22nd official Principia Building Contest!
The topic of the week is to create a time trial level. It can be a level where the player has to reach a goal within a specific time limit to complete the level or it can be a level where the player's goal is to have as low time as possible when the level is completed. The rest is up to you. Is it a speed runner-type level, vehicle level, or maybe a mini game? Use your imagination to come up with a good concept for your level!
You have until Monday (August 11th) to submit your entry. Good luck! The winner receives a Golden Trophy and the runner up gets a Silver Trophy!
Tips & Help
Use the timer object to set a time limit. You can plug it in to a Game Manager to display the time as score.
Please see the wiki for more help and useful tutorials
Rules
The level must be custom or adventure.
No old levels or derivatives.
How to Submit an Entry
After you have uploaded your level, browse to its level page, choose the correct contest and click "Enter level into contest".
Entries