Contest: Stupid Dummy!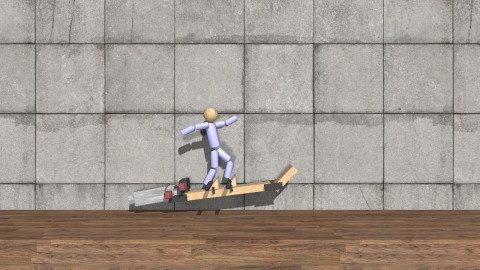 This contest has ended. Thank you for all your great entries. Please check out the winners and highlighted entries below!
Welcome to the third official Principia Building Contest!
The topic of the week is to create a fun or interesting way of taking the dummy from one point to another. Let him fly in a rocket, cut him into pieces, deliver him in a plastic cup or just send him through a Rube Goldberg machine.
Please clearly mark the starting point and ending point of the dummy's journey.
As usual, the winner will receive a golden trophy, and the runner-up a silver trophy.
Rules
The level must only include one dummy. The level type must be Custom.
How to Submit an Entry
After you have uploaded your level, browse to its level page, choose the correct contest and click "Enter level into contest".
Entries