Contest: Survive the Factory!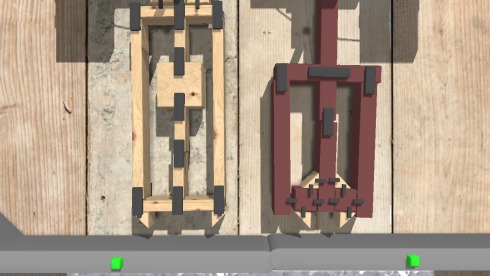 This contest has ended. Thank you for all your great entries. Please check out the winners and highlighted entries below!
Welcome to the 24th official Principia Building Contest!
The topic of the week is to create a fun, interesting and challenging survival level in adventure mode. The survival must take place in a factory. The robot must reach the end of the level by running through a factory that is actively producing things. Use your imagination to come up with an interesting theme for the factory and different obstacles or puzzles in that factory for the robot to get past.
You have until next Monday (September 22nd) to submit your entry. The winner receives a Golden Trophy and the runner up gets a Silver Trophy! Good luck!
Tips & Help
Use conveyors to move objects or parts of what is being produced in the factory.
Here's an example level made by user Terr
If you want it to be a speedrun type level you can use the highscore system by enabling it in Level Properties, so other players can compete for the best score. Use the Timer and Game Manager to modify the player's score.
Please see the wiki for more help and useful tutorials
Rules
The level must be adventure unless you make your own "adventure-like" experience.
No old levels or derivatives.
How to Submit an Entry
After you have uploaded your level, browse to its level page, choose the correct contest and click "Enter level into contest".
Entries