Pro Contest: PCPA 9000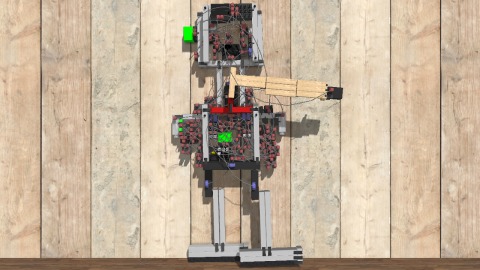 This contest has ended. Thank you for all your great entries. Please check out the winners and highlighted entries below!
Welcome to the first official Principia Pro Building Contest!
Attention! We've just received an urgent message from PASA (Principia Aeronautics and Space Administration), they need our help with exploring mars. Their rovers are too limited, they need something better and more versatile, specifically they need the PCPA 9000, a walking exploration robot. We've lost our design documents and need your help with coming up with a new design for the robot.
PCPA 9000 Technical Requirements
Must handle landing on mars by slowing down from free fall and landing safely, either on its own or using detachable parts.
Remotely controllable (states/indirect or direct)
Sending data back to satellite
You have four weeks to build, submit your entry before Monday February 3rd.
The winner gets a Black Diamond Trophy worth 12 points.
The first runner-up gets a gold trophy worth 5 points
The second runner-up gets 2 silver trophies worth a total of 2 points.
Tips and Hints
The gravity on Mars is 38% of the gravity on Earth. Principia gravity is -20 y, Principia mars gravity would be -7.6.
Is there anything for the robot to find on Mars?
Feel free to loosely define "walking".
Pro Contest judging & general rules
Pro Contest entries are judged very hard, we will provide feedback to each valid entry and allow you to make any improvements at any time before the contest ends. Below is a list of things that can get your level disqualified:
Too simple or irrelevant
Too much lag
Involve too much manual camera work
Interaction should be intuitive and not guess-work
How to Submit an Entry
After you have uploaded your level, browse to its level page, choose the correct contest and click "Enter level into contest".
Entries