Contest: Cursor Field Fun!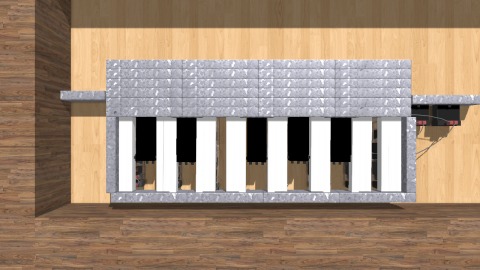 This contest has ended. Thank you for all your great entries. Please check out the winners and highlighted entries below!
Welcome to the seventh official Principia Building Contest!
The topic for this contest is to use the Cursor Field object to create something fun and interactive. You can create anything from visual interactive art to a piano or just a fun mini-game.
You have until next Wednesday, submit your entry before Wednesday February 5th.
As usual, the winner receives a golden trophy, and the runner-up a silver trophy.
Using the Cursor field object
The Cursor field object reports whenever you put your finger down on the screen within a region.
You can find the Cursor Field object in the Tools/Effects category. IN0 reports 1 when you touch a single cursor fields, IN1 reports dragging. Dragging (IN1) can be done from one cursor field to another and they will both report the drag event. IN0 will only report the first cursor field you click on until you release your finger again. IN2 is not used and serves no purpose at this point.
For an example on how to use the Cursor Field, please open this level in the sandbox: Cursor Field Example
How to Submit an Entry
After you have uploaded your level, browse to its level page, choose the correct contest and click "Enter level into contest".
Entries