Basic Parts Tutorial #19: FIFO/Linear Servo v1.2
zardOz

2

- Custom level - from Android
zardOz's Principia Tutorials #19 v1.2

Need help? This example shows the basic function of the FIFO Query and Linear Servo.

The Linear Servo is used to provide precision linear motion control, here it creates a surfable wave with the help of the FIFO (first in, first out) Query.

Tap/click the information box for more on the FIFO Query object. The slider contols the Power Supply to help torment the robots or if you are nice you might try to help them escape to the upper right...

Open in Sandbox to explore.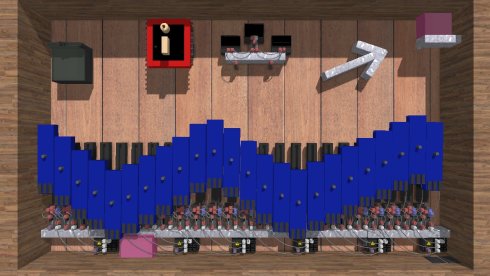 Revision #4, updated Dec 01, 2013
Views: 4230 Downloads: 1751 Unique objects: 27 Total objects: 256

LEVEL ID: 1024