Thermal Imager! v2.0
kej1

- Custom level - from Android
Realistic fire physics with my Thermal Imager v2.0!
Numfeed is fps. Bottom number is number of particles.
Tell me if it lag very hard :)
Minimum of my fps is 4.5-5.

Credit to Demon666 for his first version of fire animation script.

Note: If you want to edit it, change only 3 first parameters (variables). Else you need to understand this code.

v2.0: Rubber, plastic, enemies and plants can burns; fire quality now controlled with number of burning objects; minor improvements and bugfixes.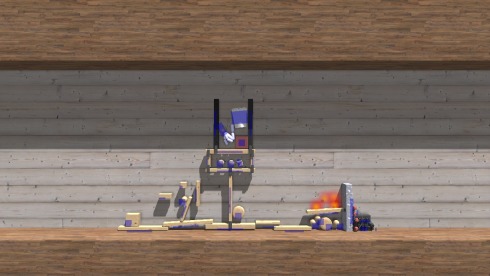 Views: 960 Downloads: 276 Unique objects: 1 Total objects: 36

LEVEL ID: 11146