Overenginered vehicles collection all vehicles now!
electro

- Custom level - from Android
Electro is back with some really overenginered vehicles!
The heart of level is last vehicle which uses very new and innovative idea for propulsion. It is actually surprising. Also, a short story is waved artistically here.
Note: those vehicles are overenginered for performance and please see this level till end. Thanks
I just fixed the other 2 vehicle bug. Now, all vehicles are enjoyable!
Sorry for that.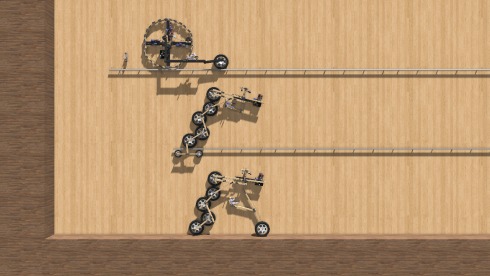 Revision #2, updated Oct 23, 2014
Views: 2522 Downloads: 821 Unique objects: 31 Total objects: 421

LEVEL ID: 11494