Icarus Game 2
miral

- Custom level - from Windows
Hi People,

My first ever attempt at a contest!

Fly Icarus, the robot using up, left or right thrust. It will float just off the platforms on its own.

Use "F" key to toggle (on/off) suction cup to pick up and release objects.

Solve the puzzles to exit the labyrinth.

More puzzles to follow hopefully.

Good luck!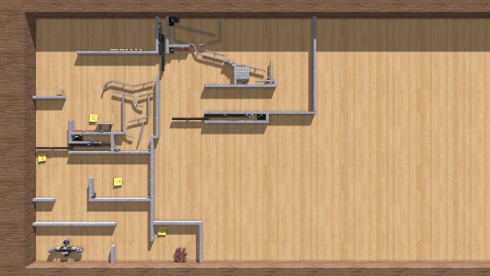 Revision #3, updated Nov 07, 2014
Views: 1078 Downloads: 320 Unique objects: 1 Total objects: 218

LEVEL ID: 11805