Basic Parts Tutorial #25: Condenser, Boss HP Tracker (rebuild)
zardOz

2

- Adventure level - from Android
zardOz's Princpia Tutorials #25, (rebuild)

Need help? This example shows the basic function of the Condenser to use as a Boss Hit Point tracker or other drainable power source.

Shoot the Impact sensor to kill the nefarious Mr Boxman!

Tap/click the [I] info button for an exact account of how the Condenser and electronics are wired.

Open in Sandbox to Export and Explore. See the Wiki Object Description for the Condenser for a more detailed example.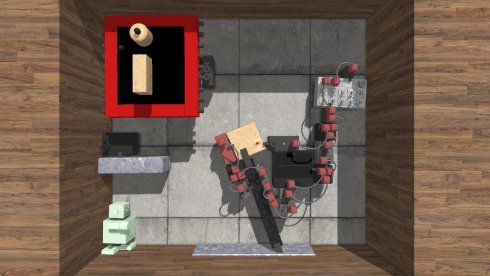 Revision #2, updated Jan 25, 2014
Views: 4416 Downloads: 1756 Unique objects: 27 Total objects: 48

LEVEL ID: 1326