4 wheel cross drive. WIP
woodnut

2

- Custom level - from Android
Each slider drives one front wheel and the opposite side rear wheel.
A long travel suspension set up for climbing.
Original 4 wheel designer was Alfajim.
Still fine tuning the suspension & plan to add more track.
Update;
Added more track and made some susp. adjustments.
Update 2;
More suspension tuning for the new "BigDaddy" rock tires.
Also more obstacles and a rock pile. Enjoy:)
May make a time trial later. Any suggestions?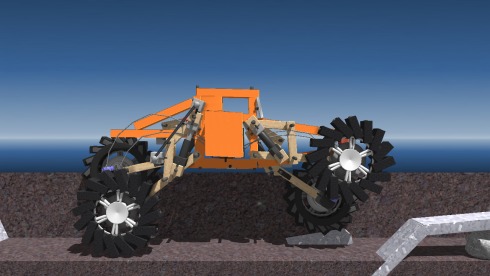 Revision #3, updated Mar 15, 2015
Views: 3209 Downloads: 1158 Unique objects: 1 Total objects: 323

LEVEL ID: 13575