TALL LEGS
Jerm_S

- Custom level - from Windows
Orange area - Go, stop, and reverse direction. Decides which foot forwards when changing direction. (Super important to staying upright).
Red area - Sequencers (stop, wait, balance, check, go)
Green area - Stride and stance (how big of a step when balanced vs off balanced). Knees move a set distance each step with a slight angle added (for a wider stance).
Blue area - Inverters for knees, hips, and ankles (one legs forward motion = the other legs backwards motion).
Teal area - Hip and ankle motion adjustments based on tilt-meter for balance.
Yellow area - Balance. How much tilt until adjustments are activated
Black area - Adjustable sine wave. everything is based on this
White area - Speed control for various situations.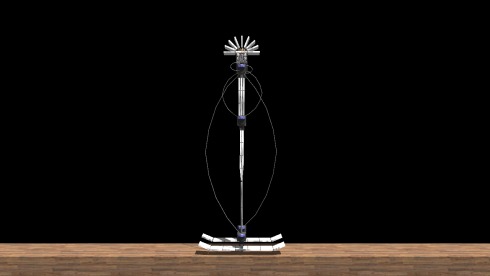 Revision #6, updated Mar 21, 2015
Views: 1072 Downloads: 308 Unique objects: 1 Total objects: 328

Derivatives
LEVEL ID: 14705