KV 2 (U.S.S.R Heavy tank)
Anubis

- Custom level - from Android
This is an almost replica of KV - 2 Heavy Tank(Not really a replica xD).

As you can see there are observation device's on the Hull of the Tank and on the Turret. There is a 155mm Cannon and a Machine gun at the rear of the turret.

This is for the "U.S.S.R. Tank contest"

Derivatives allowed..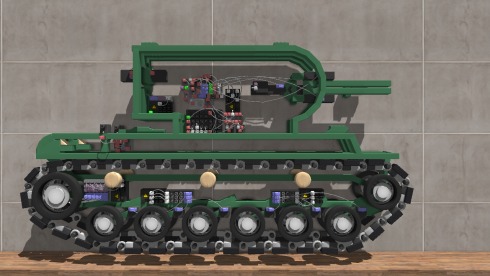 Revision #2, updated Mar 13, 2016
Views: 577 Downloads: 156 Unique objects: 1 Total objects: 527

LEVEL ID: 21371