Lua #41: Basketball!
Chad64

- Adventure level - from Android
For when you're alone with no friends, or just flippin bored, this is for you! A little basketball fun with a few "companions" is more than enough.

Practice trickshots as companions cheer via walking and jumping near you, but don't hurt them! Because, we had a contract that they will never get hurt if they work for... uhh.. sshsshshshhhhhhit

CONTROLS:
A/D
W jump
CIRCLE aim n' throw
SLIDER

*get near ball to grab it.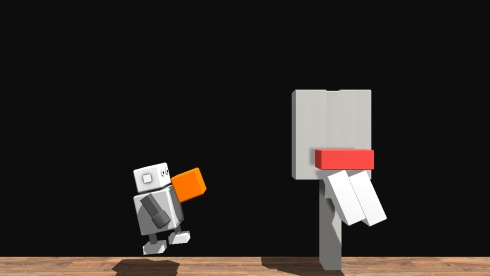 Revision #4, updated Sep 29, 2016
Views: 885 Downloads: 330 Unique objects: 1 Total objects: 67

LEVEL ID: 23664