[Entry #2] Push it far
dOUBLEbAD

- Custom level - from Android
Fastest entry

<><><><><><><><><><><><><><><>

Hi! I'm back with another contest. The rules are simple.

Rules:
Vehicle has to move the sled.
NO op glitches
NO lua, gravity editing, or world editing
NO rockets or thrusters
MUST build vehicle inside the lasers
Vehicle has to be COMPLETELY automatic
MUST be a derivative of this level
DO NOT EDIT ANYTHING IN THE WORLD!
And finally, have fun!
Contest ends by Christmas 2016.
You can build after this contest is over. If I have time I will check your build.
If you enter in this contest plz like this project.
Please also subscribe if you want!
Your entry will be judged by efficiency and creativity.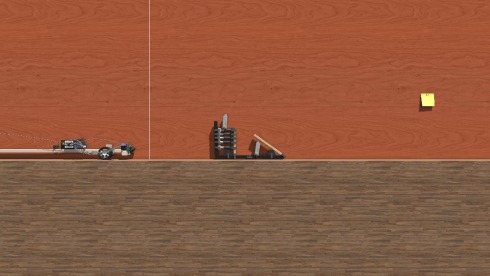 Views: 297 Downloads: 45 Unique objects: 1 Total objects: 95

Parent
LEVEL ID: 23752