Space Combat Drone !!
Jeyu Lee

- Adventure level - from Android
Hi everyone ! I built it just for fun.

It's a 1 minute game, score is how many you killed.

You can just crush them on the wall or burn with laser!
Enjoy Endless enemy waves lol : )
Laser weapon equipped.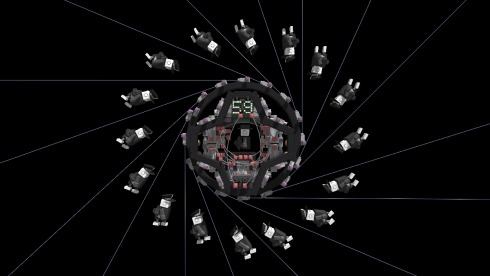 Revision #6, updated Nov 06, 2016
Views: 867 Downloads: 299 Unique objects: 1 Total objects: 218

Derivatives
LEVEL ID: 24109