Turbo Lift with Laser Cable and Lift Call
NanoDude05

- Adventure level - from Windows
If anyone wants to use, go ahead. Just make sure the credit is to me.


-Has a call function, just walk into the id field to the right (it only works when elevator is not on that floor).
-Added parachute(when elevator on top floor, jump onto parachute and connect to rc and press
-NOTE:This version is NOT made for cosmetic purposes. It is only the concept and easy-to-find components. You can make it look good in your levels.

*Update*
-Now looks better
-Added doors (if u get stuck on the wrong side, walk up to door. It will open.)
-More coming soon.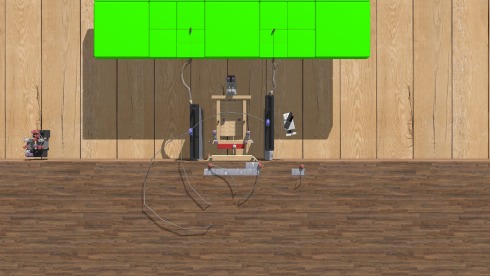 Revision #3, updated Jan 13, 2017
Views: 578 Downloads: 196 Unique objects: 1 Total objects: 237

LEVEL ID: 24802