Linear Servo Glitch Engine 2.2.1
dOUBLEbAD

- Custom level - from Android
A while back I discovered motion through a glitch in the game. It was big, bulky and a bit unstable. Here I have refined it a bit allowing it to be more stable and the size is dramatically reduced.

All motion is provided by linear servos only.

Like, comment and subscribe!

Change log:
Added terrain!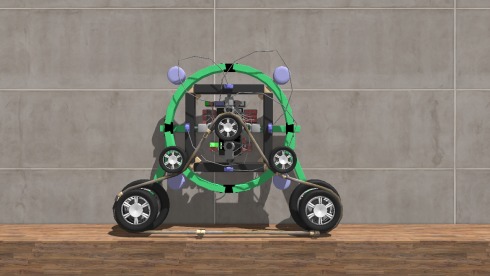 Revision #4, updated Feb 26, 2017
Views: 686 Downloads: 272 Unique objects: 1 Total objects: 105

LEVEL ID: 25266