I- I guess, not goodbye then...
that guy

2

- Custom level - from Windows
Um. I guess the game revived itself.
=-==-=--=-==-=--=-==-=--=-==-=--=-==-=--=-==-=--=-==-=--=-==-=--
Honestly, I feel like I've squeezed this game for what it's worth to me. I've built machines, worlds, adventures, and poo. I've won contests, and I've lost contests. I've made enemies of my friends and friends of my enemies. What's more, though, is that I've watched this game die.
I've seen the glory days, and when the developers held contests on a regular basis. I've held robot wars 2 in efforts to keep this game alive, when our effort had impact. I tried for a third, and got noo response. I kept trying, and wondered if perhaps the problem was me.
I've lost my incentive here. I'd get excited about any new discovery made or update released, but there hasn't been anything new in years, and I think I've honestly stopped trying to explore.
That thought hurts me because all I can think of is you.
I can't say I've ever seen a better online community than what we had here. We had strife and conflict, but even the most hated figures found their way to redemption. Alas, interaction is reaching a low, and I do fear it won't bounce back. For these reasons, I've moved on.
Thank you for being what I proudly stated as my favorite game for years.
and goodbye.

---------

If you need me, I've found another obscure game to get overly attatched to.

http://store.steampowered.com/app/397100/ --Steam page

http://steamcommunity.com/id/thatisnothowyouuseasemicolon/ --My steam page

https://discord.gg/T4YBPDk --discord where you're more likely to find me. If the people there interrogate you, just say that guy sent you.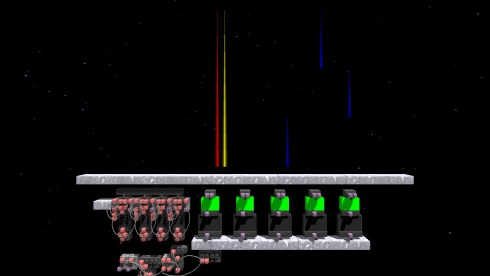 Views: 1252 Downloads: 395 Unique objects: 1 Total objects: 99

Parent
LEVEL ID: 25339