[ENTRY] Unofficial contest: EXTREME OFF-ROADER
JupiterSky

- Custom level - from Android
Sometimes it doesn't work, and sometimes it works exelently, mostly because this is the most insane off road track I haver ever seen. (Hopfuly it stays that way lol)

+=====Contest Rules=====+

Another unofficial contest here,
I provided an off road track, you have to make a vehicle to complete it.


Rules:


Not allowed:
Rocket
Thruster
Gravity changes
Level road charge
Teleportation
Stabilizers
Lua for any movement manipulation
Signals higher than 1


Your vehicle must fit in build area

The entry which will complete this in lowest time will win

No any sort of cheating

Must be derivative of this level

Entry deadline: 25th of may, 2017

GOOD LUCK!!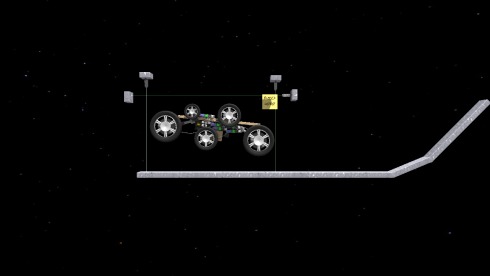 Views: 199 Downloads: 44 Unique objects: 1 Total objects: 102

Parent
LEVEL ID: 25944