Wireless Data Transfer
BobMonkeypimp

- Custom level - from Android
Wireless messaging... No Lua & no transmitters or recievers.

- Instructions -

1. Type your message (up to 10 characters) if you make a mistake use the delete button "<<"
2. Press "Go>" and your message will be wirelessly transferred.
3. When you have viewed your message, press "<<<" to return to base where you can enter a new message.

This was a fun build because I set myself the challenge of using no Lua or transmitters/receivers. I hope you all enjoy it!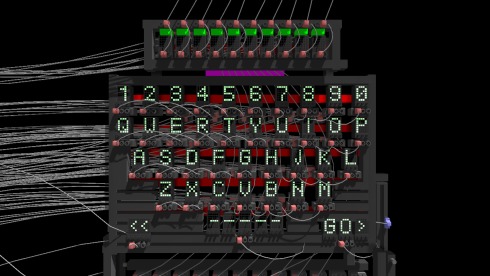 Views: 732 Downloads: 298 Unique objects: 1 Total objects: 988

LEVEL ID: 26520