Adjustable Electronic Suspension
dOUBLEbAD

- Custom level - from Android
A very good suspension that can be made softer or harder by adjusting the level on the left power supply.
The dummy is used to exemplify the shock dampening effects.
Durability of the dummy is set to 10 and very fragile. (10/100)

Added an identical dummy to demonstrate just how fragile they are.

Like, comment and subscribe!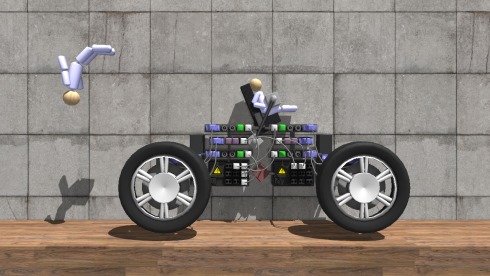 Revision #3, updated Nov 14, 2017
Views: 406 Downloads: 166 Unique objects: 1 Total objects: 139

LEVEL ID: 27323