Trying to getting over it too! (Old!, Updater broken by glitch)
JOELwindows7

- Custom level - from Android
Attempt to make the real clone of one of my favourite proprietary game, that I won't be planning to play. Not just because I don't have money, not available on Android (knock off is available, but fak no!), but also emotional problem I am having.
I am easy to get exploded.

Not forget, it's proprietary. I was even late for the Humble Bundle free giveaway show. Fak.
There is no point to complain about it.

The solution I can think is to make the knock off again, only this time for Linux.
Oh, I can't yet. But I'm planning on it.

Anyway, I made this robot for you guys, to download! Have fun, and uh, please don't harrass other Principia member by making hard level like what did Bennett Foddy and his friends did.

Getting Over It with Bennett Foddy © 2017
Humble Bundle ©
Robo-Hike © Perkedel Technologies

Perkedel is not afiliated with Humble Bundle, nor Getting over it.

Some rights reserved


I have trouble, the servo motor is slower than Bennett's hand! This is faking hard!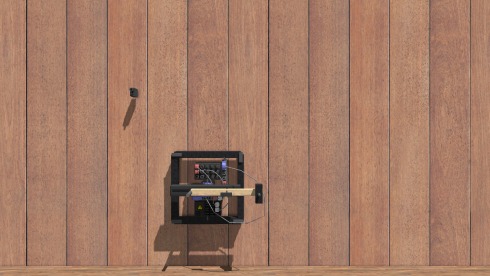 Views: 96 Downloads: 38 Unique objects: 1 Total objects: 73

LEVEL ID: 27642