skullboss (boss battle 2)
mightyslick

- Adventure level - from Android
Your companion bot is lost. Help get him back.
This is my second submission ever. Still making revisions but wanted to share the mostly compete boss battle.
Don't forget to use the layers, they work great for dodging. A simple jump and layer down can keep those lazers from getting you.

Revision: Changed eyes. Still trying trying hit chime working and boss health bar

Revision: boss health bar in place. Still working out bugs.

Revision: boss health works and hit chime!



Please, any suggestions are welcome as I'm still a new builder and learning , thanks!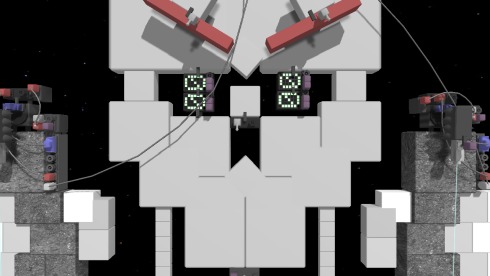 Revision #8, updated Feb 26, 2014
Views: 4254 Downloads: 1366 Unique objects: 46 Total objects: 622

LEVEL ID: 3247