Walker (kind of)
mznznlt

- Custom level - from Android
The title says it, really. Tried to recreate human legs as much as possible, tell my how well i did :)

Controls:
Left group controls left leg, right group controls right leg.
upper slider - leg position
Left slider - knee control
right slider - foot position

No derivatives as this is an early build, i will unlock it if i decide to not continue my work on it.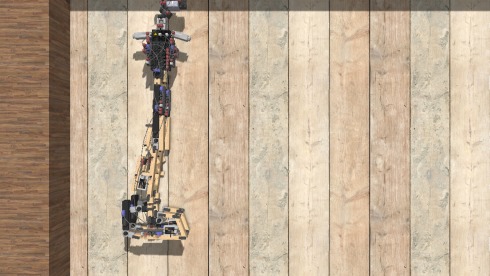 Views: 1233 Downloads: 304 Unique objects: 23 Total objects: 71

LEVEL ID: 4023