Circles, Rings, Arcs and Spokes (lua) v1.6 crazy update
zardOz

2

- Custom level - from Android
Heres an expansion on Circle maker 2.0, I split the code into seperate luascript boxes so it can be more easily understood. If you just need a circle drawn and dont want to learn lua, check out circle maker 2.0

Lua#1(left): Single sprite ring code *modded Sdac code
Lua#2: Single sprite solid circle code *modded Sdac code
Lua#3: Rotating polygon/line circle code(Update 1.4), finds the corner points based on angle input.(1.5: spokes and wedges) (1.6: crazy update)
Lua#4: Circle marker and spokes code (update: rotating)
Lua#5: Ring of sprites code
Lua#6: Arc code (rainbow update)

Credits to jammer on the polygon maker, I didnt use his code but he did make something very similar that doesnt rotate.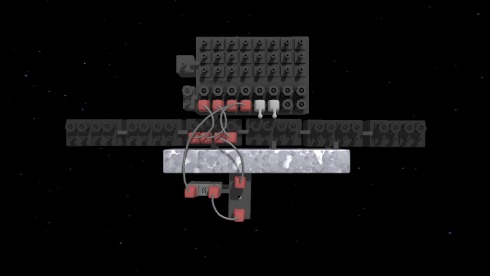 Revision #12, updated Apr 28, 2014
Views: 2437 Downloads: 832 Unique objects: 10 Total objects: 16

LEVEL ID: 5095