Blue Devil Snare Bot!!! (Update 2!!!)
deathonastick4

- Custom level - from Android
This is an actual marching robot, equiped with a playable snare drum, and clad in a Blue Devil uniform. PLEASE COMMENT IF YOU ACTUALLY KNOW WHO THE BLUE DEVILS ARE!!!

Update
Added Dynamics slider and rim taps (lower, inner buttons)
Also if you have trouble with obtaining a clean march, try activating the march before initial ground contact.

Update 2
Marches with much much more stability and consistency. Now actually reliable!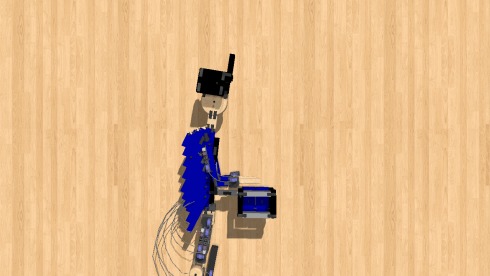 Revision #3, updated May 13, 2014
Views: 1868 Downloads: 558 Unique objects: 34 Total objects: 177

LEVEL ID: 5856