Jansen Walker (update)
Tesla

- Custom level - from Android
New update of unnecessary stuff..lol
I couldn't install time ctrl, the whole mechanism will stuck whenever it is switch on.

This machine is called the Strandbeest. It only requires a circular motion to power the whole thing like an animal walking.

Right slider is power on
Left button is switch direction

Hope you like it!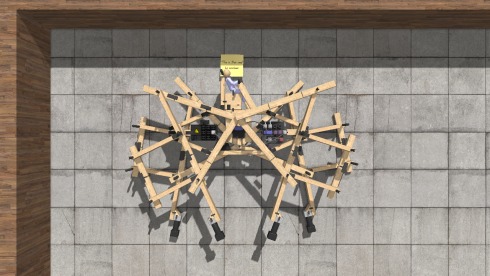 Revision #6, updated May 15, 2014
Views: 18786 Downloads: 8153 Unique objects: 18 Total objects: 97

Derivatives
LEVEL ID: 6032