Vertical Climbing Apparatus
jasnsathome

- Custom level - from Windows
It is a Vertical Climbing Apparatus.
F changes clamps.
G toggles speed.
The wheel widget does all the movement and it is a little tricky at first but works really well with a few minutes practice.
I'm working on refining the controls so any suggestions would be great.
Made the clamp bigger.
Added offset to body angle so the control is aligned to it a little more.
Made it a little more stable at low speed.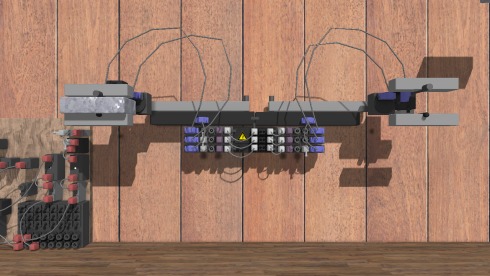 Revision #5, updated May 19, 2014
Views: 2696 Downloads: 893 Unique objects: 21 Total objects: 70

LEVEL ID: 6252