LightCycle Game Test #4.5
zardOz

2

- Custom level - from Android
4.5: added some sounds, thanks GH7
4.4: First effort at AI failed, I rewrote some stuff hopefully I can get the codes to work together properly... Added some repeatability and a fading light wall. 4.4.1 Added speed control buttons, hold [f] or [g] to alter speed. Screenshot improved.

4.3: I temporarily removed my fancy bike graphics so I could continue the upgrades. Im prettty sure I have the two wall tables working together and can now figure out some way to get an enemy the doesnt kamikazi itself right away. Testing a new camera tracking system, It probably will be changed to a less dramatic zoom.

4.2: Doh! Ive reached the low lua character cap of 9000 again... im stuck till 1.5. Got an enemy just started... barely.

4.0: Now we're getting somewhere... the player controlled bike is good to go...(until the inevitable error is reported) Collision works great in testing...

t4.1: code cleanup now that I know what Im doing... and changed the start direction to player choice

Enjoy, might be never before I get the AI enemy bike up and running...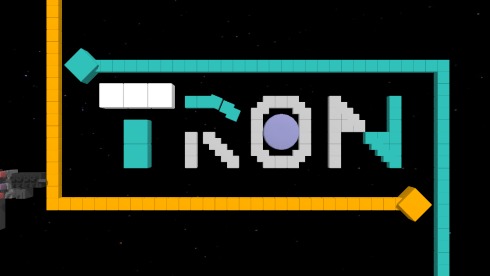 Revision #13, updated Jun 10, 2014
Views: 4626 Downloads: 1524 Unique objects: 12 Total objects: 172

LEVEL ID: 6427