*NEW* Brick Slayer Pro! v3.0
zardOz

2

- Custom level - from Android
zardOz Presents: Brick Slayer Pro v3.0!

MOVE LEFT: A or Z
MOVE RIGHT: D or M
LAUNCH BALL: F

All New! Now with bosses! Redesigned from the ground up, for expandability...

New layouts for 10 of the levels. Additional extra life at level 3,6 and 9. Many more levels pending (Im shooting for 30) and Im working on several randomized power-ups, high score tracking, more block types and a score display.

New in 3.0 edition:
-Totally new code with more room for better features
-10 all new level designs!
-Greatly improved collision code.
-Boss levels!

Still some rare corner collision errors, please report any errors and I will try to fix them.

Credits to Breakout 1976 and Arkanoid for making an actually fun version lol.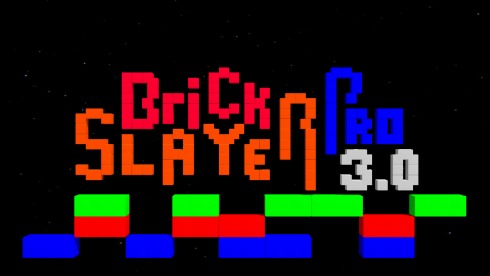 Revision #27, updated Oct 24, 2014
Views: 7918 Downloads: 2405 Unique objects: 1 Total objects: 238

LEVEL ID: 6768