Basic Parts Tutorial #1: AND/OR Gates (rebuild)
zardOz

2

- Custom level - from Android
zardOz's Principia Tutorial's #1
(rebuild: Total overhaul with cinematic, timer prompting and beginner friendly explanations)

Need help? This example shows the difference between the AND Gate and the OR Gate and how to use them with three examples.

Also included is some of the basic terminolgy you will need to know as you begin to understand the great number of parts and how they work together.

Open the level in Sandbox Mode to explore. See the Principia Wiki pages for the Signal Cable, And gate and Or Gate for the basics of signaling in Principia.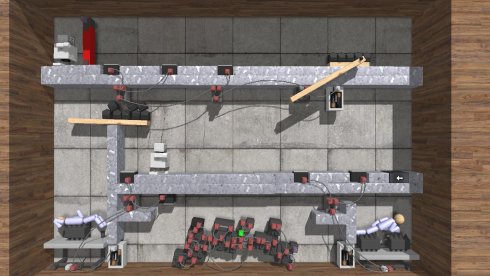 Revision #7, updated Jan 26, 2014
Views: 3990 Downloads: 1460 Unique objects: 26 Total objects: 95

LEVEL ID: 715