[LUA] 4 VALUE PACKER! (beta)
incrazyboyy

- Custom level - from iOS
My very first lua scripts!
The first script packs 4 independend values into 1, the other one unpacks them! In real-time with only a very small delay!

Usage example:
You have a car but want no ugly electronic parts so you use recievers and transmitters to place them remote. Configuring those transmitters and recievers is annoying and takes time! If you use these scripts, you only need to configure 2 instead of 8!!

And if anyone knows why the outputs are inverted on the left side, please tell me!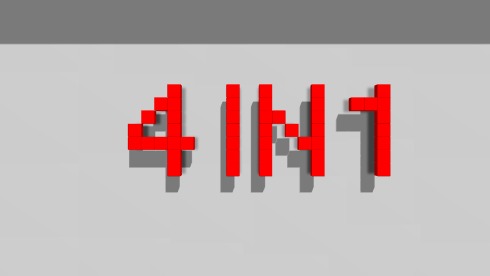 Revision #2, updated Jun 25, 2014
Views: 976 Downloads: 193 Unique objects: 11 Total objects: 99

Derivatives
LEVEL ID: 7928