Lua Sprite Mega Tutorial v2.5 (Parts I-XX)
zardOz

2

- Custom level - from Android
NOTE: THIS IS INTENDED TO BE PLAYED FROM EDIT MODE SO THE CODE INSTRUCTIONS CAN BE READ AND TESTED.

Part I: this:draw_sprite() basics
Very detailed description of the nine values of the this:draw_sprite() command.

Part II: this:set_draw_tint() basics, angles, sizing and input variables with RC control.

Part III: this:set_draw_z() basics, controlling draw depth, and some basic predetermined movement.

Part IV: this:set_sprite_texel() basics, this:set_sprite_filtering() basics, sprite sheet basics.

Part V: More Complex sprites, setting texels in bulk with for/do loops: basics, raw input and math.ceil

Part VI: setting texels in bulk with double for/do loops: basics, this:first run and memory optimization basics.

Part VII: Two-dimensional color scaling basics, reusing a pattern..

Part VIII: TechZ style Sprite stacking basics and stack color scaling.

Part IX: Basic sprite shaping by controlling alpha.

Part X: Complex mathmatical texel patterns and color shading

Part XI: Mirror imaging basics.

Part XII: Pattern making basics, Understanding tables/arrays basics.

Part XIII: Using Mirror Imaging to your advantage. Value1%Value2 "remainder" basics.

Part XIV: Calling for sections of a sprite sheet pattern as needed. Graphical counter displays and looping.

Part XV: Basic 4 direction movement control and Variable setting.

Part XVI: Basic 4-direction collision detection, with get_bbox, get_position.

Part XVII: Simulating realistic motion and gravity basics.

Part XVIII: Circular motion basics, calculating the X and Y positions on a curve.

Part XIX: Simulating realistic curved motion and gravity(swing), line draw basics.

Part XX: My version of Jammer312's 3d rotating sprite, advanced counter looping.

Whew 20 parts! All done, except for any minor fixes, this is lagging pretty bad for me. I'll probably do a smaller Line Draw tutorial in this style and maybe some new parts tutorials...stay tuned.

Any feedback from lua noobs on if this is helpful would be great!

Be prepared to read and play test!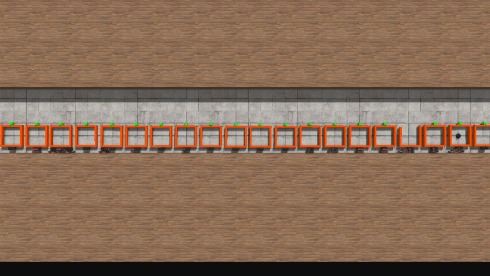 Revision #17, updated Jul 11, 2014
Views: 8916 Downloads: 3995 Unique objects: 12 Total objects: 148

LEVEL ID: 8313